Dreaming of an exotic, romantic, and relaxing stress free get-a-way?
We welcome you to our luxury tree house with its private spa, large terrace, and beautiful, peaceful deep valley views.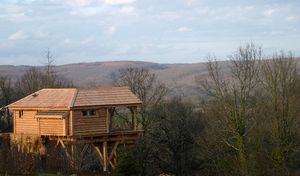 Allow us to paint a picture of your stay:
This unique B and B is located in the heart of the black Périgord, in the Dordogne, one of the most beautiful parts of France. From here, you can easily reach the main historic sites (Sarlat, Rocamadour, castles, Lascaux and so on…) in less than 30 minutes
You'll be received by Dominique and Bernard in their traditional, completely renovated, stone farmhouse, with its 2 hectare garden and swimming-pool (open from May 15th). They'll do their best to make your stay an unforgettable moment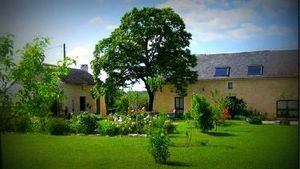 Your chambers are in a secluded part of the 2ha park, at the edge of the woods:
Your tree house.
Your accommodation: a secret hiding place immersed in green
Built on 5 meter high timber pilings, easily accessible by staircase, is the 25m2 terrace from which you will enjoy beautiful panoramic deep valley views and be able to listen to the birds as you wake up.
In summer as well as in winter, you can relax in a private Jacuzzi on your terrace.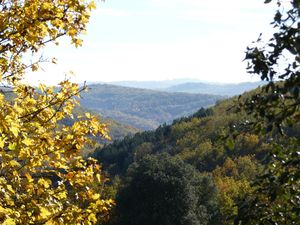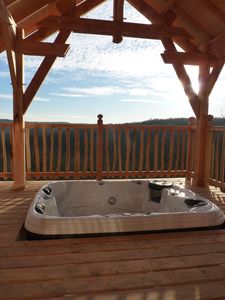 The room is comfortably furnished with a double queen size bed, quality bedding, sitting area, reversible air conditioning, WIFI/Internet and flat screen TV. It is also equipped with sink, toilet and a spacious walk-in shower.Towels and bathrobes are provided.
Once night falls, you will settle in for an unforgettable night. If you desire, a regional style dinner prepared by Dominique can be hoisted to you by rope for an enjoyable evening meal on your terrace.
In fine weather, a concerto of birds will wake you and you may be lucky enough to see a few squirrels. A copious breakfast will be served to you in your accommodation.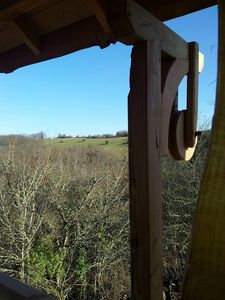 In winter, thanks to its insulation and reversible air conditioning, you will feel nice and cosy in your nest as you slip into the Jacuzzi and observe nature.
And, for those who really want to make that moment magical and unforgettable, on request,for a little extra, we can prepare a small surprise for your arrival: flowers, champagne, essential oils, music…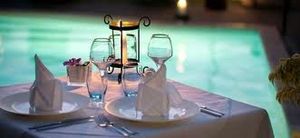 A tree house is the ideal spot to get away from the daily hustle and bustle to recharge far from noise and stress.
Our tree house is an uplifting dream, waiting to make your dreams come true.